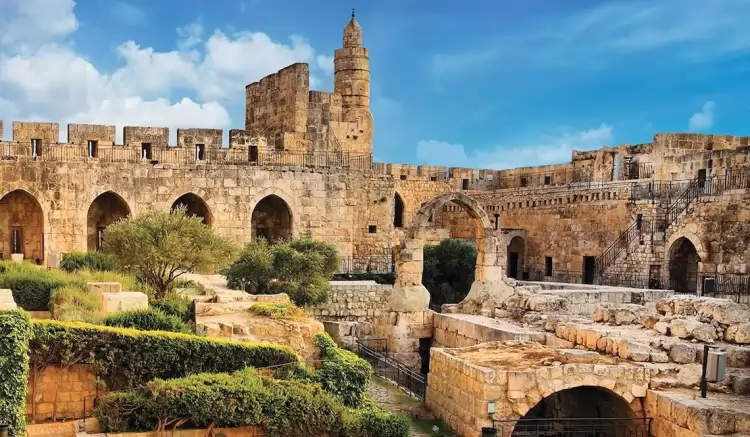 March 2-16, 2024
No word or location draws as much emotion for Jews or Christians as the "Israel." It has a mystical draw on our hearts. As we read the Scriptures, that tug becomes stronger as we long to understand the geophysical realities of the stories we read. More importantly, once you arrive, many of those geophysical realities help us interpret and understand the words we are reading. When you visit Israel, your Bible instantly becomes three dimensional! The sights, sounds, terrain all start adding color and context and then it becomes 4 dimensional. When you combine physical experience with the words of Scripture, the Spirit turns it into a spiritual dimension. Your soul will be nourished and enlightened. For this reason our trips are called Faith Quests!
Come join us as we walk, hike, explore Israel. We are not just going to hit the "top ten" sites in Israel, we are going to dig deep into the hidden and often bypassed corners where new and striking archeological discoveries will give your faith language and courage.
I am excited to work with Yael Adventures and their team to put together an unforgettable itinerary. In the 20+ years of giving tours in Israel and the Middle East, I have never had anyone express regrets about their tour, on the contrary, we have many repeat pilgrims join us again and again. Please join us for an adventure in faith.

God is good! So we don't have to look elsewhere!
Ric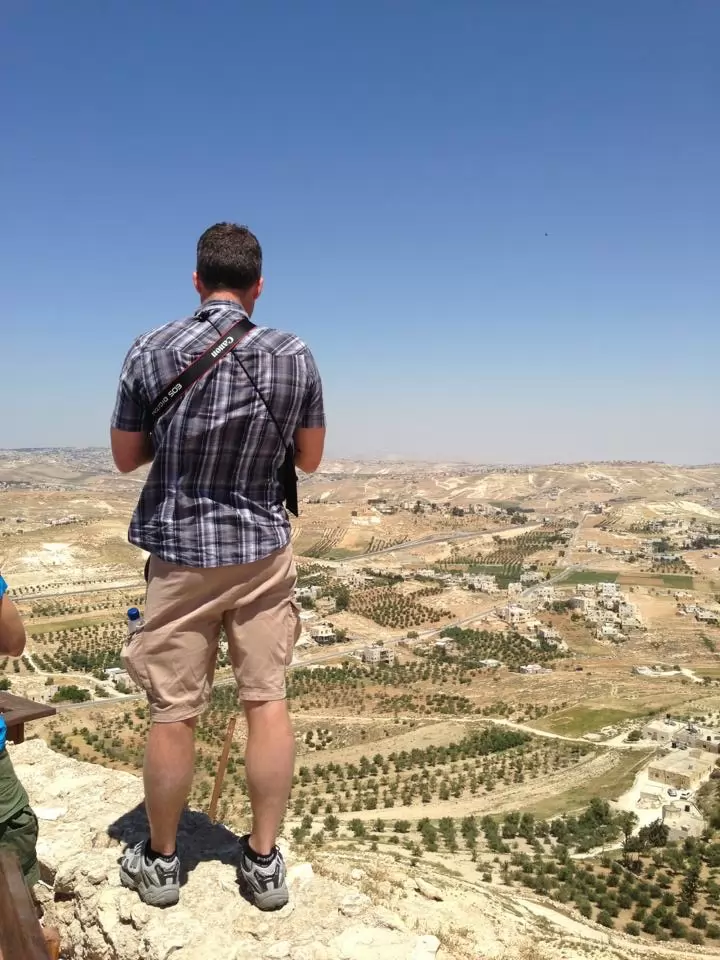 Contact us for more information...
Taste and See that the Lord is good...
We will dig through layers of history and theology to discover the simplicity of God's plan for us and the archeology to prove it.
Itinerary:
Day 01 March 2nd Sat Fly out USA
Day 02 March 3rd Sun
Upon landing meet and assist at the airport meet your tour guide

Dinner and Overnight in Jaffa
Day 03 March 4th Mon
After breakfast
Visit ancient Jaffa and see the house of Simon the Tanner - acts 10

Visit Caesarea
Pass by Haifa to Akko

Visit Ancient Akko- the underground city from crusaders times

Visit Rosh Hanikra Our next stop is at Rosh HaNikra, the most northerly point along Israel's Mediterranean coast. We descend by cable car into the network of limestone grottoes created by the constant bombardment of waves against the rocks.
Dinner and overnight in western galilee
Day 04 March 05th Tue
After breakfast
Tel Megiddo- valley of Armageddon

Nazareth

Nazareth Village - an open-air museum in Nazareth, that reconstructs and reenacts village life in the Galilee in the time of Jesus.

Nazareth - Church of annunciation / Miriam's Well

Mount Arbel – overlooking the sea of galilee orientation of the area hiking
Dinner and overnight Sea of Galilee
Day 05 March 06th Wed
After Breakfast
Kursi national park

Beth Zaida – Al Araj

Mt of Beatitudes

Tabgha

fish Lunch (included)

Capernaum

Magdala

End your day Sail on the Sea of Galilee visit the ancient boat museum

Dinner and overnight at hotel
Day 06 March 07th Thu
After Breakfast
Climb up to Mt Hermon by cable car

Banias Caesarea Philippi – visit the new excavation (the Palace )

Tel Dan

Enjoy local wine in the area (testing)

End your day at the Hot Spring of Hamat Gader

Dinner on your own
Overnight at the Hotel
Day 07 March 08th Fri
After breakfast , we will depart the Sea of Galilee heading to Shiloh
Drive to Shiloh (177km 2:06 hours) an ancient city and sanctuary in

Samaria

. According to the

Hebrew Bible

, Shiloh was the central sanctuary of the Israelites during the premonarchic period, before the

First Temple

in

Jerusalem

was built.

Drive to Tel Azekah (107 km 1:19 hours ) which overlooks the Elah Valley. Tell the story of david & Goliath

Bet Govrin or Maresha (19 km 17 minutes )

Arrive to Han hashayarot (Negev) (109 km 1:17 minutes )

enjoy Bedouin hospitality (sleep in a tent) & Dinner

Bon fire and Bedouin storyteller.
Day 08 March 09th Sat
After Breakfast
Half an hour camel ride

Stop at Sde Boker overlooking Mitzpe Ramon crater.

Tel Beer Sheva or Tel Arad

Visit the Masada Climb up the Masada via the Roman Path descends the Masada by sneak path/ or cable car.

Transfer to your Kibbutz hotel located at the shores of the dead sea

Dinner and overnight
Day 9 10th March Sun
After Breakfast
Swim and float at the dead sea

Qumran caves.

Ein Gedi National Park Hike to David waterfall

Stop at Qaser El yahud is the site where according to tradition, Jesus was baptized. The place where the Israelite cross to Israel after 40 years in the desert

Drive to Jerusalem

Drive to Has Promenade panoramic View of the old city from Mount Scopus Shehechyanu Service
Dinner and overnight at hotel
Day 10 March 11 Mon
After Breakfast explore Jerusalem from the first temple Times and Second Temple
City of David including the Pool of Siloam & Hezekiah tunnel (wet tunnel or we will walk via the dry Tunnel)

Davidson Center and Robinson arch visit the southern steps of the

Temple

Western wall

Western wall Tunnel –The Great Stone Route

Broad Wall – 8th century BC defense Excavations in the Jewish quarter in the old city of Jerusalem unearthed a section of the 1st temple wall, built by Hezekiah, during the 8th century BC.

Jerusalem by night- walk at Rampart walls.

Dinner and overnight at hotel
Day 11 March 12th Tue
After Breakfast Participate in Archaeological Digging / Old City Romans times and Byzantines
Half day Participate in arachnological digging

Visit MT Zion last supper room and king David Tomb

Enter the old city via Zion gate

Walk around the Jewish quarter visit the Roman Cardo, the Madaba Map

Visit Herodian Quarter and the burnt house.
Dinner at Hotel
In the evening light and sound show at the Tower of David (walking)
Day 12 March 13th Wed
After Breakfast mount of olives and the Old city of Jerusalem
Chapel of ascension

Panoramic view of Jerusalem from the top of Mount of olives

Visit The Chapel of Dominius Flevit

Descend Garden of gethsemane

Spend time at church of agony – time for prayers at the Garden.

Enter the old city via Lion's gate

Visit St anna church and the pool of Bethesda.

Ecce homo church – you can see the Full arch inside the church.

Stop at the Austrian Hospice climb up the roof for panoramic view - enjoy the best coffee and apple pie on your own
Dinner at the Hotel
In the evening enjoy at Machane Yehuda Famous Market enjoy the night life Israeli Food life music
Day 13 March 14 Thu
After Breakfast, explore the Muslim and Christian Quarter
At 07:30 Am our tour will start at the temple mount

We will walk along the station of the cross Visit the Holy Sepulcher.

Walk through the market stop for Rooftop observation of Jerusalem to see the landmark the holy Sepulcher the temple mount, Hurva synagogue - the most holy places for three main religion Christian, Jewish Muslims

Walk through the Moslem Quarter pass by Damascus gate towards the Garden tomb. Time for prayers at the Garden Tomb

Israel Museum the Model of Jerusalem from the second Temple times, The shrine of the book and the archeologic section

Stop at the Menorah Symbol of Israel group photo, and view the Israeli parliament
Dinner and overnight at hotel
Day 14 March 15 Fri
After Breakfast
Free time explore the city on your own

Afternoon we all meet at the Western wall to Welcome the shabbat Jewish tradition Shabbat dinner at Jewish Family home hospitality

Overnight at the hotel
Day 15 March 16 Sat
After breakfast transfer to the airport for your departure flight back home

Details...
Schedules and/or local conditions may change while touring. Changes might be made in the order of the sites.
Passport
Required: Scan or take a picture (without flash) of the ID page of your passport (full page, all corners visible), then please send it to Michael at michael@go-yael.com
Note: Passport must be valid at least six months following end of tour.
Payment Details
Package price per person sharing double rooms: $5,486*
Single Supplement: $1,575
*Rates valid for a minimum of 20 participants
Terms of Payment
Deposit Payment (1/3) – $450 due by August 15, 2023
Second Payment (2/3) – 50% of remaining balance ($2,518) due by November 1, 2022
Third Payment (3/3) – 100% of remaining balance ($2,518) due by January 1, 2023
Single Supplement (for those who wish to reserve single rooms) – $1,575 due by January 1, 2023
Methods of Payment
1) Credit Card, charged by Yael Adventures – Israel
2) PayPal (+2.1% PayPal fee)
Payments can be made at the bottom of this webpage.
Included in Package Price
• Flights: Los Angeles – Tel Aviv – Los Angeles
• 13 nights in hotels according the program
• Meet & Assist upon arrival in the airport
• Porters service at hotels
• Buffet breakfast (daily)
• Buffet dinner (daily) – except 1 night
• Shabbat Dinner Jewish family on Friday night
• 1 lunch St Peter fish
• Night transfers are included according to program
• Meals as mentioned in the program
• Deluxe motor coaches AC, free WiFi
• Israeli qualified local tourist guide – English speaking guide
• Entrance fees to all locations indicated above in the program
• Yael Group Kit – Hat, Map & Bag
• Name Tags
• Bottle of water daily – on touring days with a bus
• Head set
Excluded from Package Price
• Travel / Health Insurance
• Free days (no guide, no bus)
• 1 dinner on own
• Walking tours guide only
• Beverages
• Other things not mentioned in the program
• Flight changes might be made depending on the airline's changes
• Tips to the driver and the local guide
Tips Guidelines
• Guide – $8-10 per person per day
• Driver – $3-4 per person per day
Travel Insurance
We strongly encourage you to purchase travel insurance to protect yourself against unforeseen events that may impact your travel plans, health, personal items, etc.
We recommend Travelex Travel Insurance. For more information, please visit their website: https://www.travelexinsurance.com/
COVID-19 – Information / Requirements
All the necessary information about Israel's travel requirements regarding Covid-19 can be found here:
https://corona.health.gov.il/en/abroad/arriving-foreign-nationals/
As the situation is subject to change, we suggest checking back often.
Tour Cancellations
Yael Adventures will not be responsible for and will not refund any purchases not made through Yael Adventures, e.g., airline tickets. Cancellation according to state travel advisors and/or warnings, acts of war, acts of God, natural disasters, or other reasons that are out of Yael Adventures' control, will not be eligible for any form of refund. For cancellations by a tour leader or by individuals who registered for a trip, refunds will follow the Cancellation Fees schedule posted below.
Cancellation Fees
• $450 non-refundable registration fee
• 60-75 days before the departure day: 50% of total cost
• 31-60 days before the departure day: 75% of total cost
• 0-30 days before the departure day: 100% of total cost
Tour Registration
To register for the tour, a deposit of $450 is required. Online payments are can be made below.