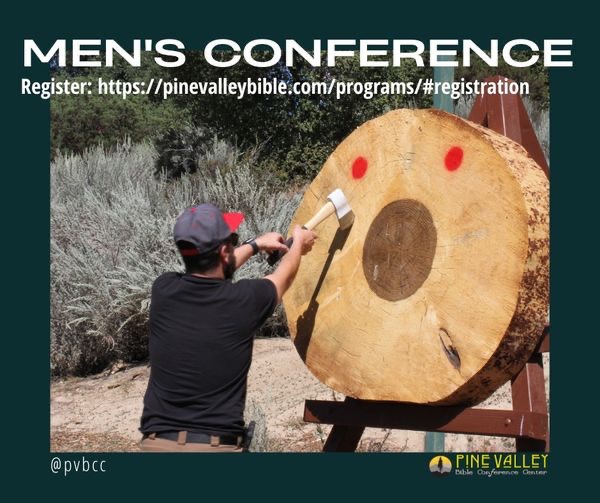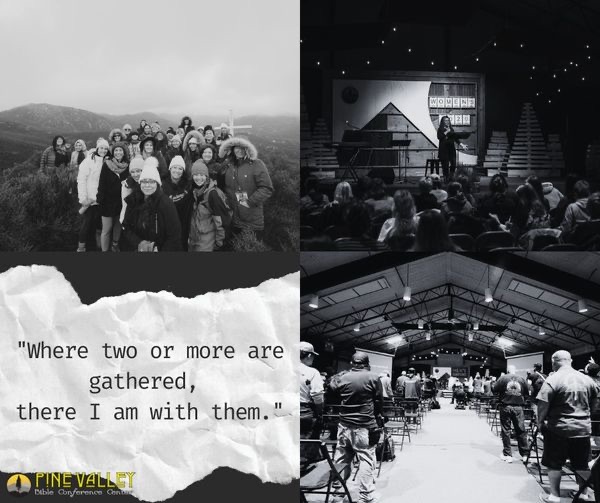 SoCal Retreats...
We have dozen's of congregations in our SoCal Network, and one of the benefits of being a family is getting time away together. Historically, we each did our own smaller retreats with a handful of men or women and even fewer doing all the heavy lifting. It is always good, but not always the retreat we all hope for. SoCal has partnered with Pine Valley Bible Conference Center to allow our women and men to join hundreds of other men and women from across the region led by gifted speakers and musicians. Join us!

IMPORTANT NOTE #1: To register to stay with our group, you must use the group code listed for each retreat.
IMPORTANT NOTE #2: Each participant needs to register themself online and make the check payable TO YOUR CONGREGATION.
IMPORTANT NOTE #3: We are staying in large dormitories. More private accomodations are available at a higher cost. When you register (choosing private housing), you will pay the camp directly online, but still use our group code.

Recreation Activities:
archery, arrow tag, basketball, campfire, dirt scooter course, disc golf, game room, lazer tag, hay rides, horseshoes, ropes course, zip line, vertical playpen, sand volleyball, sports field, etc.

To register or find out more about the speakers, musicians, programs etc. Clink one of the links below.
Men's Retreat (Sept. 29 to Oct. 1, 2023)
Speaker: Miguel De La Mora
Cost: $172
Use men's conference code: TBCMEN23
Women's Retreat (March 8-10, 2024)
Speaker: Jamie Wood
Cost: $172
Use women's conference code: TBCWC23