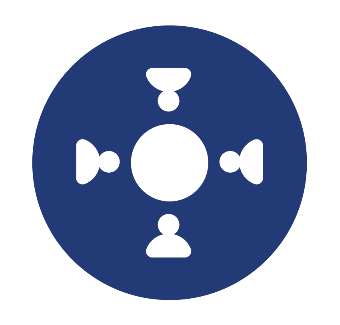 We GATHER as the Family of God to celebrate and to be equipped
Sunday morning Celebration service at 10am at El Modena High School, when all our communities GATHER as one.
GO Communities GATHER regularly in local neighborhoods in our city.
The Body of Christ in our city GATHERS in over 45 locations. We regularly join with them in prayer, worship, and celebration.
Since God is our Father, we GATHER as His children, like any family would do, and we
care for each other as a family.
We are God's chosen people – His family – set apart to live in such a way that the world would know what He is like. Through faith in Jesus we believe we are Children of God and brothers and sisters with each other. As God's family we see it as our obligation to personally care for the needs of one another – both physically and spiritually. We disciple, nurture and hold each other accountable to Gospel life together. (Genesis 12:1-3; John 1:12-13; Romans 12:10-16)
The New Testament word for "church" is ekklesia which means "a GATHERING of people for the benefit of the community." It is not a religious word. As the family of God, we GATHER for several purposes.
To CELEBRATE the work of God in and through the lives of His people.
To EQUIP God's family
Paul wrote to the Ephesian GATHERING in Ephesians 4:11-13
until we all reach unity in the faith and in the knowledge of the Son of God and become mature, attaining to the whole measure of the fullness of Christ." to equip his people for works of service, so that the body of Christ may be built up Christ himself gave the apostles, the prophets, the evangelists, the pastors and teachers,". . .
We Gather in Prayer. . .
We call our prayer ministry 'Catalyst' because a catalyst changes things, and we are convinced of the power of prayer to change things. Here are several ways you can participate or be prayed for.
IF THIS IS AN URGENT MATTER, PLEASE CALL THE COMMUNITY RESOURCE CENTER AT 657-235-5049. Someone will get in touch with you.
1. To be added to our prayer list. . .
Fill out the form below with your request. It will be included in our prayer lists.
Fill out a prayer request form during a Sunday Celebration and drop it in the worship/communications boxes at the back of the room.
Immediately following the Sunday Celebration service, we have gathered a group of intercessors available to pray for you on the spot, including prayers for healing.

To join our Catalyst Prayer Movement sign up for our eCatalyst weekly prayer bulletin for requests that have been submitted.